Jingle bells are all set to be hung on the Christmas trees, their chimes can be heard when the breeze blows. Snowflakes will cover the rooftop and floor of the houses because it is going to be super cold on Christmas day.As a Convent school student, Christmas was always special for me.We had crib making competition,carol singing, Christmas plays . For an entire week ,there were no studies,the entire school was decorated and massive preparations a month before. At home also I decorated the Christmas tree, the stockings and my parents used to keep chocolates inside the stocking.For a very long time, I believed that Santa used to actually fill it and brought gifts for me in the night.
Here are some Christmas traditions to follow as a family
Decorate the Tree together
Decorating a Christmas Tree with all sorts of stuff like the orchids, bells, balls, ribbons, small gifts, trees and of course lights!!Put the Christmas carols and enjoy adding ornaments to the tree to make it look the best.
Bake the Christmas cake
Christmas Cake is the most important Christmas Tradition to follow. The dark , rich, fruity cake bursting with flavours and spice is the most recommended one.Icing it with icing sugar make tree or stars on top just to give a good presentation. A lot of Nuts and Chocolates for the kids, Well!! To spoil them completely with food, gifts and games, friends , nuts and chocolates are just some add-ons, isn't it?? Some Cheese, cookies, crackers are also worth mentioning .
my last years Christmas cake
Hang the stockings
You can create your own stockings or buy them from the market but hanging them the night before is a must. Fill in them a whole lot of stuff for kids like a small puzzle set, lego , hot wheel cars,yo-yo, crayons set,a fun toothbrush etc. My parents always did this for me and this is the first year I would be doing it for Nirvik, really excited about it.
Wrapping gifts under the Christmas tree
I love buying everything he desires for Christmas, wrap them with beautiful wraps and keep it under the tree.Last year I bought some toys, dresses, chocolates for him. This year I m thinking of buying some books,Teepee, An activity Box maybe a Flintobox or some other box. I haven't yet decided 🙁
This is what i am planning to gift him this Christmas
Do you Celebrate your kids Half Birthday…Find out more
Shopping Christmas outfits
The best part!!! buying red, green & white coordinated Christmas outfits. Buying those cute rompers for the little ones or the reindeer caps for toddlers. This is too much fun and exciting.
Then there are a whole lot of other things like visiting church, writing letter o Santa, Clicking a picture with Santa, opening gifts , go Christmas Light hunting, eating the festive dinner . I really love this festival because it is all about spending time with family together.Do follow me on Instagram , I will be soon posting pictures of our Christmas tree decor.
I am writing for #MondayMommyMoments hosted by Amrita and Deepa. Linking up with these two is always fun. Do visit their websites to read thier #mondaymommymoments posts on Christmas celebrations with kids.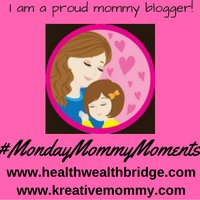 Christmas is the Spirit of giving without the thought of getting . Thomas S. Monson


How do you celebrate Christmas? Do share your Christmas tree Pictures. Inviting Guest bloggers for an entire post on Christmas celebrations 🙂
There are 10001 ways to stay in touch but unfortunately, i use only 4 so follow me on Facebook(Online community for Moms),Instagram(my Allthatsmom life), Pinterest (creative DIY ideas ),Twitter (daily dose of fun Parenting Tweets). Stay in Touch 🙂